All the vineyards that the Preiß family has been cultivating for generations are located in the large collective vineyard site Parapluiberg. It is located west of the Traisen and owes its name to a representative survey between Kuffern and Wagram. But the Parapluiberg is not only the name of this large location, but also a popular destination.
The Parapluiberg Grosslage extends approximately nine kilometres south from Wagram ob der Traisen to Herzogenburg. It is home to the most distinctive form of the typical soils and subsoil – Hollenburg-Karlstetten Conglomerate – consisting of gravel and single layers of marl. Much of the conglomerate on the lower slopes and down towards the valley is covered in loess. The soil fabric makes it difficult for the roots of the vines to access underground water reserves.
The nutrients that give the wine its flavour are drawn up from the most diverse layers, which creates the fine-textured and highly complex style for which Traisental wines are known – crystal-clear, almost "angular" aromas along an extremely delicate acidity line, which contributes to their elegance and longevity.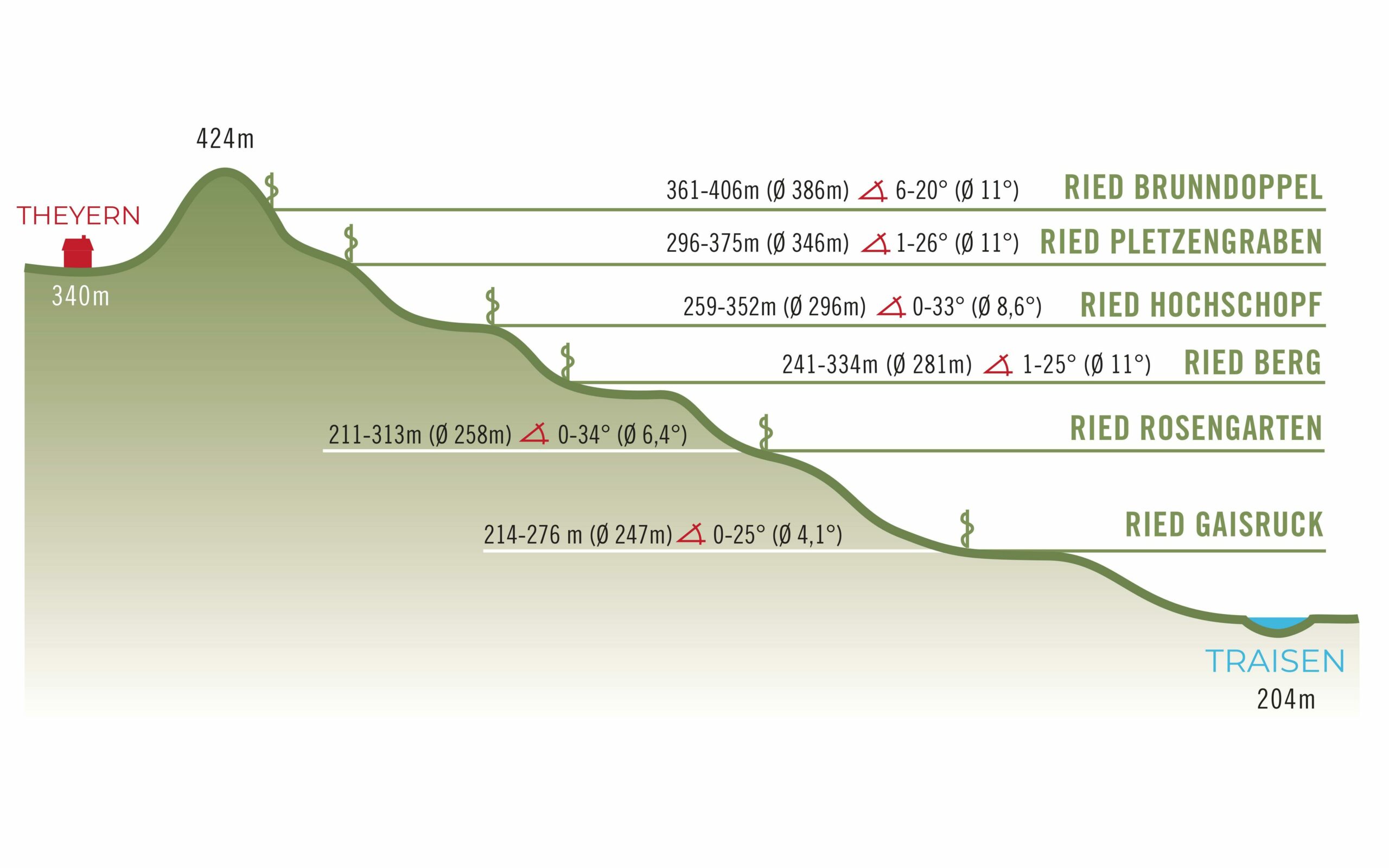 Back to the Vineyard overview